Your Health And Tech Friend
Entertainment and enlightenment!
~~~Nancy Gurish, Editor
Hi everybody! This is ~~~Nancy!
My faith and trust in God has grown to a very good place, but it has taken me some time to get here!
The devotion that I feel for my church, the Catholic Church, has also taken time to develop and mature.

Something that has come to me much more easily has been my love of praying the Rosary! ~`
My mom and especially my Grandma and Great-Grandmother faithfully prayed the Rosary!
... continue below ...
I have never met my Great-grandma, but I've heard
some
things about her! She was very faithful in her prayers! My family has had a long standing devotion to the Blessed Mother Mary!
~`
~~~Nancy Gurish
P.S. Keeping an
attitude of gratitude
is one of the most important keys for staying in a good place! P.P.S. Here is a good book that helps each day be a little bit better!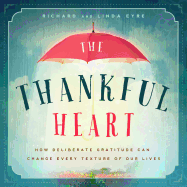 Book by Linda Eyre and Richard Eyre! First published: Oct. 16, 2014!
On Another Note: Although I was
born and somewhat
raised in the Catholic faith, I have been around the block in my feelings about the church.
My family has personally been
deeply
affected by the abuse that happened in our church. It was a struggle to
... to this page ...
Ancient Prayer to St. Joseph!
"Oh, St. Joseph, whose protection is so great, so strong, so prompt before the throne of God, I place in you all my interest and desires."
... to this page ...
On Another Note! "My focus is on alternative sources of support for help on supporting a healthy immune system!
I've used the product called black salve and have recorded my experience
... read more ...
---