Yes, Facebook is entitled to be paid for promoting us and our interests -- but this wasn't the deal going in,
particularly not for companies who paid Facebook for extra followers in the first place. Neither should users who "friend" my page automatically become the passive conduits for any of my messages to all their friends just because I paid for it.

That brings me to Facebook's most recent shift, and the one that pushed me over the edge.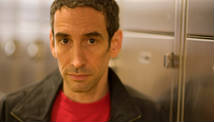 Through a new variation of the Sponsored Stories feature called Related Posts, users who "like" something can be unwittingly associated with pretty much anything an advertiser pays for. Like e-mail spam with a spoofed identity, the Related Post shows up in a newsfeed right under the user's name and picture. If you like me, you can be shown implicitly recommending me or something I like -- something you've never heard of -- to others without your consent.
For now, as long as I don't like anything myself, I have some measure of control over what those who follow me receive in my name or, worse, are made to appear to be endorsing, themselves. But I feel that control slipping away, and cannot remain part of a system where liking me or my work can be used against you.
The promotional leverage that Facebook affords me is not worth the price. Besides, how can I ask you to like me, when I myself must refuse to like you or anything else?
I have always appreciated that agreeing to become publicly linked to me and my work online involves trust. It is a trust I value, but -- as it is dependent on the good graces of Facebook -- it is a trust I can live up to only by unfriending this particularly anti-social social network.
Maybe in doing so I'll help people remember that Facebook is not the Internet. It's just one website, and it comes with a price.